As promised, today I've got a closer look for you at Deborah Lippmann's upcoming Music Box set. This extra-large box set is part of DL's 15th anniversary celebration and there is a mini-sized polish for each year! The polishes come housed in a keepsake music box.
No information yet on what song it will play
, (Update: It will play Deborah singing "I Dreamed A Dream"!) but most importantly, we
do
know what the polishes will look like! Check it out!
Top row, L to R: Daydream Believer, The Climb, Magic To Do, My Coloring Book, Pure Imagination
Middle row, L to R: Looks Like We Made It, I Dreamed A Dream, Love Will Leave A Mark, 1999, We Are Family
Bottom row, L to R: Hey Jude, I Will Survive, Land Of Make Believe, Come Fly With Me, A Hard Day's Night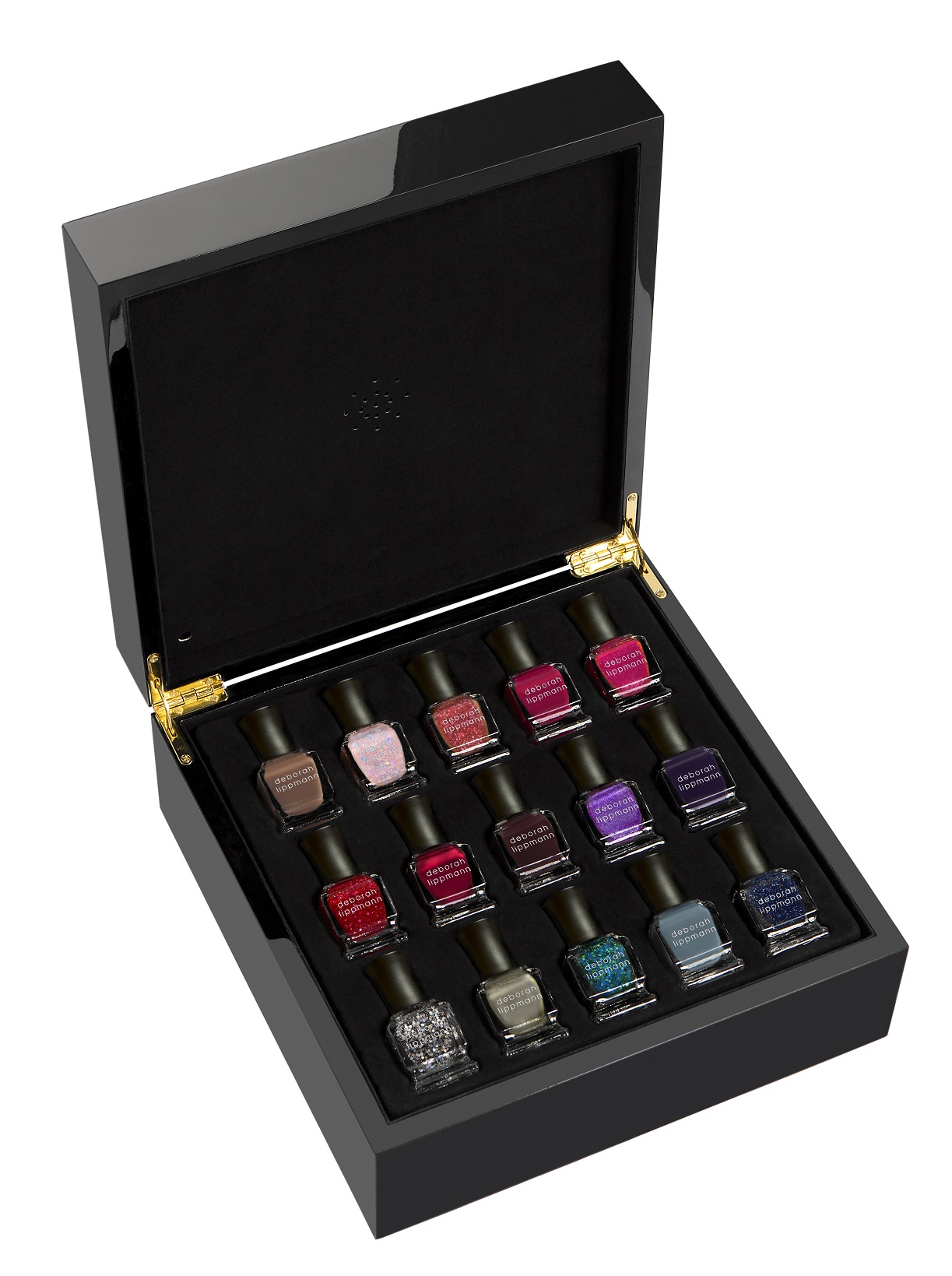 Looks like quite a collection! I'd love to have it if the asking price isn't too high! I don't have an exact release date or pricing info yet, but I'll update this post when I come across it.
Update: The set will cost $195! Yowza!