They're baaaaaaaaack! Zoya's cult favorite Matte Velvet polishes are making a comeback this holiday season and they're bringing a new matte top coat with them! Whether you're a collector who's been coveting one of these HTF shades or you're just looking for some new mattes in seasonal colors, there's lots to be excited about with the return of this collection!
Veruschka
Dovima
Loredana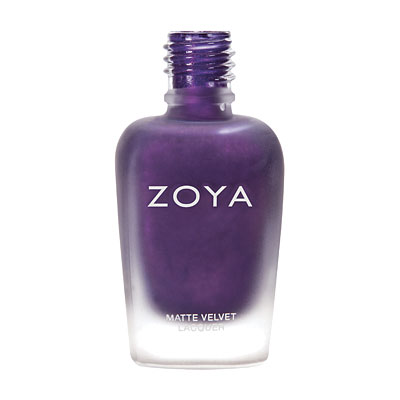 Savita
Harlow
Posh
Matte Velvet Top Coat
I've been lusting after Veruschka and Savita for a long time now, so I'm happy to have the chance to finally pull the trigger on those beauties. I'm really happy that Zoya is listening to fans and bringing these babies back for all of us who missed out before to enjoy. Now if we could just get those OPI suedes to come back...
The Matte Velvets are currently available for pre-order on Zoya's
website
and it sounds like Zoya will be making them available in stores as well. There's no word on an exact launch date yet, so keep your eyes peeled!