I know, I know, I'm two days late (getting over a bad cold), but I didn't want to miss this week's theme: inspired by a favorite fictional character! I've mentioned on here many times that I'm an avid comics reader. One of my favorite books right now is Ms. Marvel. This comic received quite a bit of mainstream attention when it launched, as the heroine, Kamala Khan, is a Muslim teenager. While religion is an important part of Kamala's identity, the comic isn't
about
religion. It's just awesome stories of a smart, brave and somewhat awkward teenage girl trying to figure out her place in the world while kicking some major ass.
Also, there's a giant teleporting dog. If that doesn't sell you, then I dunno what will.
Seriously, it's an adorable and funny read that I can't recommend highly enough. Even if you don't normally like comics, give this one a try. The writing is very contemporary and accessible, with lovable characters and fresh storytelling.
Now, y'all know I'm not super great at nail art, so I stuck with a simple mani inspired by Kamala's costume.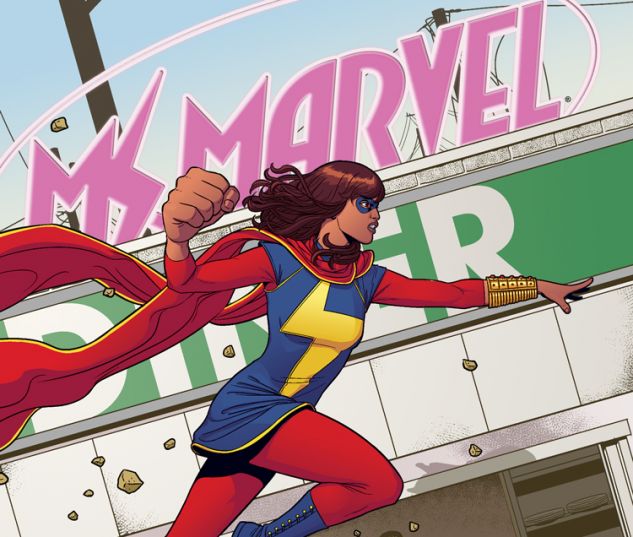 The blue is Deborah Lippmann I Know What Boys Like and the red is Essie Geranium. I added in one of my
Born Pretty superhero nail decals
for the lightning bolt. Here's how it came out!
It's nothing fancy, but I like it just the same. Sorry it was so late, but hopefully you enjoyed it too! :) And remember to check out my fellow Twinsies' manis!