Let's face it: "gel-like" top coats are the thing right now. It seems like every brand, from drugstore to high-end, has one. Now we can add Essie's Gel Setter to the mix.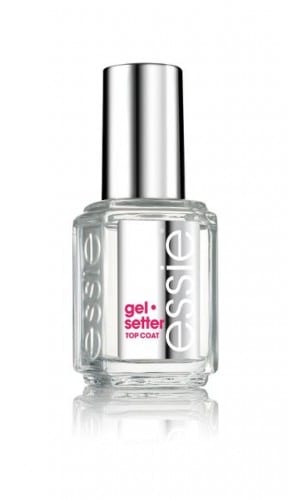 Like all the other gel-substitute top coats, this one promises high shine and long wear. To me, formula is EVERYTHING with gel top coats. Someone who changes their polish as often as I do doesn't necessarily care about extra-long wear, but if the top coat goes on like butter, I'll be sold! I just know I'm gonna wind up trying this one, because I am a sucker for new top coats...
Look for Gel Setter in stores next month, with a standard retail price of $10. Essie had it on their website for a hot second, but it's already sold out!
I've never tried any of Essie's top coats, although I am a big fan of their Feed Me Base Coat (full review
HERE
). Are they any good?